As part of the second installment in our 'How Marketers Stay Productive' series, I spoke to well known blogger & marketer, Gregory Ciotti.
Gregory is the Marketing Director at Help Scout, a Boston based company that develops simple help desk software for small businesses. He's also the founder of Sparring Mind, where he regularly blogs about behavior psychology and how it influences creativity, productivity and life in general.
If you've read Gregory's blog before, you'll know that he's been writing about creativity and productivity for a while now. So there's definitely no one better to talk to about productivity habits, working smart and staying effective.
Read on to find out more about what Gregory does, his favorite marketing tools and his advice for budding startup/content marketers.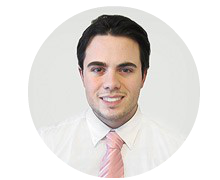 Location: Delaware
Current gig: Marketer at Help Scout & Blogger at Sparring Mind
Your favorite gadget: My crazy headphones!
You start your day with: Writing, always.
Your favorite time-saving trick: Batching, and creating email shortcuts for common questions I get via email with TextExpander.
Describe an average day as a Marketing Director at Help Scout & Blogger Extraordinaire at Sparring Mind
As 'Chief Content Astronaut' (a self-given title) for Help Scout and an avid blogger, my day almost always begins with writing. I've found that when I create a list the night before of 1–2 big writing tasks to accomplish in the morning, I'm much more likely to get started right away, as I don't have to think about, "What should I do right now?"
The rest of the day consists of a lot different things, and changes weekly, but usually you can find me:
Researching new posts
Writing new posts
Checking analytics and search rankings
Thinking about long-term strategy and market positioning
Networking
Doing interviews!
Basically, if you don't love being at your computer, reading, and writing, you should stay far away from this job! ;)
You're a behavioral psychology expert and have written tons of articles on the science behind productivity. What are some of your favorite productivity hacks?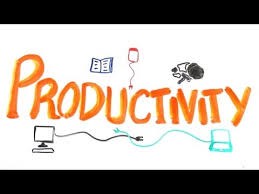 I'm the kind of person that practices what I preach, so everything I mention in The Science of Productivity is something that I follow personally.
That said, some of my favorite hacks that didn't make the post (because they don't relate to research) include the following:
Batching (from Getting Things Done, a system where you only work on a single task once during the entire day, like spending one big chunk checking email instead of checking it all day long)
Using tools like StayFocusd to block distracting websites (looking at you Reddit!)
Writing a to-do list the night before, so my morning can begin on auto-pilot
Doing the 'hard work' first, so the end of the day (when I'm tired) can be used to complete any busy work that needs to get done
Switching my work location once a day (usually around noon, I go to another desk)
Lastly, I've found (and some research has touched on this) that I'm not the type of person that benefits from 'getting motivated', it's usually best for me to just look at a situation objectively ("This is going to be rough…") and just sit down and start anyway, trying to get motivated actually kills my motivation!
As a blogger and inbound marketing specialist, I'm sure you're no stranger to marketing automation. What are the top 5 tools you use to automate your marketing efforts?
There are a number of different things we could touch upon here, but to keep things short and sweet, here are a few tools that I highly recommend:
It really comes down to which tools are the best 'fit' for your business, so evaluate alternative options and then get decisive!
Sparring Mind is a great blog (one of my personal favorites!) and you churn out content that's unique and insightful. What's your process?
With Sparring Mind, one of the best things that I did for topic ideas (hat tip to Derek Halpern for this strategy), was to ask people in my initial 'Thanks for Subscribing!' email what they would like help with.
People have recommended strategies for creative thinking, habit building, etc., and I use these ideas as a foundation for a new post.
Next, it's all about finding great research, and I'm sorry to say that this part can't be made easier — I simply have to keep my ear to the ground by checking in on my favorite academic journals, psychology blogs, and books that cover topics within human behavior.
You won't always find the research you need to justify a post, but when you do, it really resonates with people and as you can see on my homepage, nearly every post that I've published has been a home run!
Is there any advice you'd like to give to budding content marketers to help them work smart and stay productive?
One of the most important pieces of advice that I can give, as silly as it may seem, is to have a 'cheering section'. My team and I are always making sure to congratulate each other on big wins, as there is nothing that fuels the fire quite like someone saying 'You crushed this, great job!'
The next thing I recommend is to create a 'To-NOT Do List', or a list of things that you know simply waste your time and aren't going to help really move your business forward. For me, some things listed are 'Do NOT habitually check Google Analytics!', or 'Do NOT check Twitter more than once a day'.
Write them down, put the list next to your desk, and you'll be surprised at how quickly you snap back from those time-sucking activities.
A big thanks to Gregory for taking the time out to answer these questions. I can safely say that I've gained some new insight on productivity & some kickass tips I'll definitely be implementing (A To-NOT Do List — Genius!).
If you liked this interview, I strongly recommend you all to subscribe to his blog, Sparring Mind, and keep up with his in-depth and insightful posts.
The 'How Marketers Stay Productive' series asks marketers their tips & strategies for staying productive. Every month we'll feature a new guest and the tricks that keep them working smart. Know someone you'd love to see featured? Email Me.