This week we feature, Jessica Day Director of Marketing at IdeaScale. IdeaScale is the leading innovation management software platform for the enterprise, government, and education.
In this interview, you can read more about her work at IdeaScale, favorite marketing tools, productivity tips as well as her advice for budding marketers.
Your location: ​ California.
‍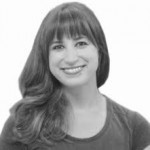 ‍
Your favorite gadget: You know what? I still love my post-its on my publishing calendar. It's still the easiest way for me to shuffle messaging dynamically without getting carpal tunnel.
You start your day with:​ Karaoke and Salesforce
Your favorite time-saving trick: Schedule specific times in your day to respond to e-mail. That's the best way to get back to Inbox 0. Don't get stuck in the real-time email black hole.
Your top 3 blogs you read daily: InnovationManagement.se, Marketo, and Optimizely
"Work on building great content first."
Describe an average day at IdeaScale?
I start every day by paging randomly through our inbound leads in Salesforce. I dive into the most interesting leads and find out what they're looking at, where they're coming from and check in with the sales team to let them know about anything interesting that I find. It gives me a little flavor of where we're at for the day. Because IdeaScale is idea management software, I also usually spend some time on the best innovation and ideation blogs, reading and commenting. But after that things really get started.
We still have a pretty lean team at IdeaScale, which means that I'm still embedded in almost every aspect of IdeaScale's marketing. You know that book Inbound Marketing? Well, I could be doing any (and every) chapter of that book on any given day. In a single day, I can be working on a sale's guys pitch deck, researching a new white paper that we're working on, evaluating system data with the product team, writing a blog, planning a webinar, scheduling our social posts for the week, contacting the press, planning an event, or scheduling a customer interview. It's hard not to get scattered. I find that the trick is to be 100% focused on whatever you're doing right now — not thinking about the meeting you just left or the list of things to do tomorrow. Just work on making that ONE blog post excellent and then you can move on to the next thing.
As a marketer, what are some of your favorite productivity hacks?
Here's an easy one: if I don't know what's grammatically acceptable (say "startup" vs. "start-up"), I'll do a search of "New York Times" for start up and see how the NYT is doing it — that's my barometer for what's either a) correct or b) so normalized that I can do it, too. I also schedule emails to my future self to remind me of things that I have to do at a future date. Email is a terrible task management tool (for the most part, I use Trello), but as long as it's in my inbox, I still know it'll get done.
As a person who is well-versed with online marketing, I'm sure you rely on a few marketing tools to automate your efforts. What are the top 3–5 tools you use?
Buffer. We try and keep a steady stream of industry-facts and company messaging scheduled. Buffer lets us coordinate and schedule those messages across all of our social media platforms.
Boomerang. Boomerang lets you schedule emails for later. I could not LIVE without Boomerang for gmail. My co-workers have often remarked to me that sometimes it's creepy when I go on vacation, because they still get emails from me.
Your company has a growing community of users. How do you use this treasure trove of customer insight to power your marketing efforts?
With over 4.5 million users, IdeaScale has a wealth of insights that we use to drive our marketing strategy and content messaging. For example, we learned that the hour that most new ideas are added to our system is at 11 a.m. on Friday (surprising, right?). With that information, we wrote some articles and created some campaign materials to share that information with site visitors who are hungry for that soft of data. It's sharing this kind of information that made the IdeaScale blog a thought leader on innovation.
What is your strategy for getting people to your site and then converting them to a customer?
It's still a pretty new idea to have an idea management tool, so a great deal of what we do on our site is education for both new prospects and current customers: educating innovation practitioners about how to optimize their programs, education about what others in the space are doing. As people learn about the value of innovation management, they realize that IdeaScale is not only a great solution, it also has a wealth of expertise that will help to make them successful when they launch their own program.
Is there any advice you'd like to give to budding startup marketers to help them work smart and stay productive?
Work on building great content first. Establish a regular cadence for learning more and sharing what you learn online. It's going to help you become an expert in your space, but it also helps you build a great website with great domain authority so that you can be discovered by new customers.
A big thanks to Jessica for taking the time out to answer these questions! If you haven't already, we highly recommend that you check out IdeaScale.
The 'How Marketers Stay Productive' series asks marketers their tips & strategies for staying productive. Every week we'll feature a new guest and the tricks that keep them working smart. Know someone you'd love to see featured? Email Us.