This week we feature, Juan Parra Digital Marketing Manager at Accelo. Accelo CRM is the only sales and marketing platform built specifically for professionals.
In this interview, you can read more about his work at Accelo, favorite marketing tools, productivity tips as well as his advice for budding marketers.
Your location: ​San Francisco, California.
‍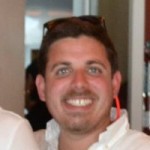 ‍
Your favorite gadget: Bose QC25s and Apple Watch to make sure I stay focused/wired and connected at the same time.
You start your day with:​ wsj.com, endi.com (Puerto Rican newspaper) and a quick 45 min workout.
Your favorite time-saving trick: Difficult tasks in the morning, creative time in the afternoons.
Your top 3 blogs you read daily: I'm not married to any specific blog but subscribe to many, so I use unroll.me to get a daily roundup and choose from there.
"Spend all the time necessary to truly understand your customer"
Describe an average day at Accelo?
Every day is completely different. I try to schedule every day of the week to work on the different "hats" I wear. For example Tuesdays are all about Sales Development and optimizing our outbound efforts, Thursdays are for creative production (ads, blog images, social videos, etc.) and I try my best to make sure that every Friday we work on fun projects that let me and my team come up with new ideas to experiment on.
As a marketer, what are some of your favorite productivity hacks?
Ah. I don't drink coffee, so to get me jump started I work out in the morning (usually a 2–3 mile run).
I recently started taking "mini-breaks" every 30–45 minutes to stand up and walk around the office. I've found that it has helped me stay productive for much longer periods of time.
My good ol' notebook is always next to me, if I don't write it, it never happened, and I take about an hour on Sunday mornings to read through, recap and create a quick plan of the 5 main things that I want to accomplish the following week.
As a person who is well-versed with online marketing, I'm sure you rely on a few marketing tools to automate your efforts. What are the top 3–5 tools you use?
Slack for internal communication.
Google Docs for everything.
Accelo for project management.
Moz for SEO.
Autopilot for email marketing.
Your company has a growing community of users. How do you use this treasure trove of customer insight to power your marketing efforts?
Customer insight drives every marketing effort that we put out there but by establishing true relationships with our users, we've been able to drive growth faster than ever.
As an example, we went through a big company rebrand that launched in November of last year, and as part of our launch plan, instead of focusing our efforts around press and PR, we went directly to our promoters and asked them to write a piece about how they use our platform and how excited they were about our rebrand. As a result we received more than double of the content pieces we were expecting and the referrals that came after that are still a big driver of leads for us.
What is your strategy for getting people to your site and then converting them to a customer?
Being human. We love producing content that talks directly to the pains that our customers live with and suffer through everyday and how they can solve them. We use this method of "speaking" in not just our blog or the whitepapers we produce, we use it in our emails, phone calls, videos and more and we've found that by doing it, every single marketing metric has gone up substantially. From there, converting them into customers becomes a matter of simply showing, via a trial or demo, how we solve those pains for them.
Is there any advice you'd like to give to budding startup marketers to help them work smart and stay productive?
Spend all the time necessary to truly understand your customer and how your product, solution, app, etc. not just solves a problem, but actually improves their lives. At Accelo we built a platform that gets rid of most of the busy work that professionals have to do so they can concentrate on doing the work they love, because hey, you became a founder/marketer to build and create, not to learn how to use hundreds of tools and update CRMs.
A big thanks to Juan for taking the time out to answer these questions! If you haven't already, we highly recommend that you check out Accelo.
The 'How Marketers Stay Productive' series asks marketers their tips & strategies for staying productive. Every week we'll feature a new guest and the tricks that keep them working smart. Know someone you'd love to see featured? Email Us.