This week we feature Leanne Graham, CEO at GeoOp. GeoOp offers web and mobile applications that enable teams to manage jobs and staff in real time.
In this interview, you can read more about her work at GeoOp, favorite marketing tools, productivity tips as well as her advice for budding marketers.
Your location: Auckland, NZ.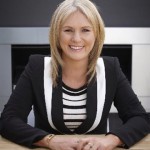 Your favorite gadget: iPad.
You start your day with: A coffee :)
Your favorite time-saving trick: Meetings on the run.
Your top 3 blogs you read daily : GeoOp of course and a huge variety on my Flipboard.
"There is no time like the present, make those calls you need to make while travelling…"
Describe an average day at GeoOp?
Each day is never the same as the one before. As I arrive at the office first thing in the morning there is always at least couple of the teams working hard to meet deadlines. Then the day starts with a quick executive meeting and a walk around the office to say hello to everyone and hear what exciting projects they are working on. It's a dynamic place, you can feel the buzz in the air, no one team member is the same, stunning personalities sharing their views on how we can better what we do for our customers.
As a founder/ marketer, what are some of your favorite productivity hacks?
There is no time like the present, make those calls you need to make while travelling… The team jokes that my car is my conference room (at all hours!). Quick meetings are good meetings — If you want a quick meeting try stand ups they are perfect for getting straight to the point.
As a person who is well-versed with online marketing/ inbound, I'm sure you rely on a few marketing tools to automate your efforts. What are the top 3–5 tools you use?
Wordpress to run our website, Google analytics for funnel analysis, and a combination of Intercom, Mailchimp, and Salesforce to engage customers at various stages of the funnel.
Your company has a growing community of users. How do you use this treasure trove of customer insight to power your marketing efforts?
Great question and something GeoOp takes very seriously. We collect constant feedback through multiple online mediums but nothing beats the insight gained from speaking directly to customers — we have our entire team do 'ride along' days where we spend the day with potential and existing customers finding out how they work and what challenges they face.
What is your strategy for getting people to your site and then converting them to a customer?
Pre-qualified leads are the best kind of leads therefore referral leads from partner sites and directories as well as industry bodies are key for GeoOp.
Is there any advice you'd like to give to budding marketers to help them work smart and stay productive?
Get very clear about your opportunity, understand the customer drivers and target markets, but the most important advice I can give is find the right people/skills to join your team. Ultimately it's all about people. Extraordinary people build Extraordinary companies.
A big thanks to Leanne for taking the time out to answer these questions! If you haven't already, I highly recommend that you check out GeoOp.
The 'How Marketers Stay Productive' series asks marketers their tips & strategies for staying productive. Every month we'll feature a new guest and the tricks that keep them working smart. Know someone you'd love to see featured? Email Us.