This week we feature Marcel Panse, content marketer at Teletext. Teletext is a content management service based on Javascript.
In this interview, you can read more about his work at Teletext, favorite marketing tools, productivity tips as well as his advice for budding marketers.
Your location: Amsterdam, Netherlands.
‍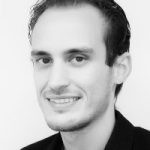 ‍
Your favorite gadget: Oculus.
You start your day with: A shower and a healty oatmeal shake.
Your favorite time-saving trick: I use the pomodoro technique to get intense focus on a single task.
Your top 3 blogs you read daily: Hackernews, Producthunt, Growthhackers.
"Most of our feature decisions are based on customer needs."
Describe an average day at Teletext.io?
I try to separate my day into four quarters, it looks something like this:Our customers are located all over the world, so I'll start by answering questions from customers that got in during the night. Then I'll read some blogs and check out new products that we could use for about 30 minutes. I try to execute a growth hacking experiment and finish by doing some work on the product or build a new feature. Of course, since we are a startup, I have to split my focus over many aspects of the company, ideally you would rather focus on a specific aspect. The more focus you have, the more productive you are.
As a startup founder, what are some of your favorite productivity hacks?
I really like the Pomodoro technique. With this technique you simply focus on a single task for 25 minutes without any interruptions or distractions. Then, take a 5 minute break, go to the toilet, walk around or talk to a colleague and get back into the next task. This helps you accomplish things so much faster and also helps you take your breaks and walks. I usually feel much more productive at the of the day while still having plenty of energy.
As a person who is well-versed with online marketing/ inbound, I'm sure you rely on a few marketing tools to automate your efforts. What are the top 3–5 tools you use?
Mixpanel — measure, measure, measure! Zendesk — for customer conversations Alert.io — to keep track of social mentions Hotjar — to see how customers behave.
Your company has a growing community of users. How do you use this treasure trove of customer insight to power your marketing efforts?
We try to talk a lot to customers, to see what company they work for, what type of product they have and how they are using our service. Most of our feature decisions are based on customer needs, we try not to build something that isn't used or requested.
What is your strategy for getting people to your site and then converting them to a customer?
We write blog posts about topics we encounter while building this startup and especially topics that speak to our customer base. Our product mainly focusses on developers and marketeers, so we write posts about our serverless architecture, our growth hacking experiments or about SEO and content marketing. We get a lot of traffic through our blogs to our website, which we then try to convert to accounts as soon as possible. Once an account we use the usual marketing tricks like drip-campaigns to get a conversation going on with the customer. In case of developers, we try to get them to our Slack channel as soon as possible — developers really love Slack.
Is there any advice you'd like to give to budding startup marketers to help them work smart and stay productive?
Make a list of your growth hacking ideas and break them down into very small experiments, write down your expectations and how you will measure success. Then use P.I.E.S. to rank your ideas: Potential 1–10 Importance 1–10 Ease 1–10 = Sum.
Finally, start doing the experiments starting with the highest score. Anytime an idea pops up in your mind, write it down immediately, score it and add it to the list of experiments.
A big thanks to Marcel for taking the time out to answer these questions! If you haven't already, we highly recommend that you check out Teletext.
The 'How Marketers Stay Productive' series asks marketers their tips & strategies for staying productive. Every week we'll feature a new guest and the tricks that keep them working smart. Know someone you'd love to see featured? Email Us.