This week we feature Marvin Strauss, Customer Experience Guru at Reamaze. Reamaze is lightweight customer support software developed for small businesses.
In this interview, you can read more about his work at Reamaze, favorite marketing tools, productivity tips as well as his advice for budding marketers.
Your location: San Jose, California.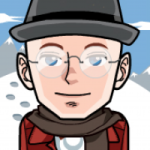 Your favorite gadget: Breitling Transocean (yes it's a gadget).
You start your day with: Raisin bran with vanilla soymilk
Your favorite time-saving trick: Ignore shit
Your top 3 blogs you read daily: Anything on Medium. Signal v. Noise. Hondinkee.com because we're all watch lovers.
"We see customer service as opportunities to engage both current users and potential users."
Describe an average day at Reamaze?
I don't think we really have an "average" day. Running a small team has its ups and downs but we focus our heads together when we need to and have fun when we want. We interact a lot with our customers during the day so a lot of our internal activities are spent on either building and shipping new things for customers, enhancing existing customer experiences, and/or fixing customers' issues by internalizing their feedback. I guess you can call us a startup in that we're young, energetic, small, and adequately funded, but there really isn't a truly average day =).
As a marketer, what is your favorite productivity hack?
We use our own product! It's a productivity hack in so many ways. In addition, we focus on three pretty simple productivity mantras.
1. Focus on the right things to work on and no wasting time on the wrong things.2. Clear ownership is crucial. Too many stakeholders leads to "committee", which leads to a lot of lost productivity.3. Change a lot. What is productive now won't last forever because everyone else catches on.
As a person who is well-versed with online marketing/ inbound, I'm sure you rely on a few marketing tools to automate your efforts. What are the top 3 tools you use?
We've always been big believers in earning customers rather than buying customers. Content marketing is pretty big for us and we use a variety of tools to reach out respective audiences. We rely heavily on our own blog for content distribution such as eBooks and infographics, HackerNews, Reddit, Facebook, Twitter, and the whole shebang. More recently we've been testing out some new homegrown beta tools for this purpose.
Your company has a growing community of users. How do you use this treasure trove of customer insight to power your marketing efforts?
A few very early beta users of Reamaze know us for our business intelligence background. Very early versions of Reamaze showcased some of our segmentation, cohort analytics, and action-driven outbound messaging capabilities. We would tell you why we eventually decided to build customer support first but that's another story entirely. The point is, much of what we do in marketing, targeting, and delivering the right features to the right customers is deeply rooted in our ability to understand our growing community of users. The conversations we have with customers is pure gold. And oh, word of mouth helps too!
What is your strategy for getting people to your site and then converting them to a customer?
A relentless attention to customer service. Most companies see customer service as a cost center, an entity within the "business" to minimize complaints. We see customer service as opportunities to engage both current users and potential users. It's really no big secret… We just talk to them. At the end of the day, you need a great product but beyond that, it's about getting users to believe in your vision. We also focus a lot on talking to specific niches of users. Developers are different from e-tailers so its important to know the right buttons to press in order to convert them.
Is there any advice you'd like to give to budding marketers to help them work smart and stay productive?
Every team is different and I doubt any single advice will be a one-size-fits-all. That said, I would advise startup teams to keep things simple. There's nothing worse than spinning wheels for the sake of spinning wheels. Be creative and stop ogling at what other startups are doing to be successful. Brave your own path and execute on what works for you.
A big thanks to Marvin for taking the time out to answer these questions! If you haven't already, I highly recommend that you check out Reamaze.
The 'How Marketers Stay Productive' series asks marketers their tips & strategies for staying productive. Every month we'll feature a new guest and the tricks that keep them working smart. Know someone you'd love to see featured? Email Us.