This week we feature Matt Aunger, Lead Marketing Engineer at Deveo. Deveo is an enterprise grade software production platform with code hosting and collaboration features.
In this interview, you can read more about his work at Deveo, favorite marketing tools, productivity tips as well as his advice for budding marketers.
Your location: Canterbury, UK.
‍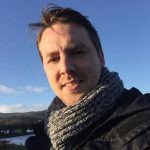 ‍
Your favorite gadget: My Macbook.
You start your day with: A walk with my dog.
Your favorite time-saving trick: Knowing your best workflow so you can set, and keep to strict, realistic deadlines.
Your top 3 blogs you read daily: The Buffer Blog, The Content Strategist, Convince And Convert.
"Know your strengths and limitations, set realistic daily goals, and enjoy what you do."
Describe an average day at Deveo?
As we are a distributed team, most of my days begin by logging into Flowdock, and catching up on anything important that may have cropped up in team conversations. Then, I spend some time checking and optimizing PPC campaigns and landing pages, checking social media and generally clearing my inbox.
As a young startup, we are constantly looking for ways to evolve our marketing stack, so the rest of my day is generally spent optimizing our marketing funnel, and looking for new ways to reach, engage, and provide value to our community.
As a startup marketer, what are some of your favorite productivity hacks?
I'm a big fan of using automation and integration to free up time, and the impact that can have on productivity. Time is precious, and as a marketer, I feel it's crucial to spend as much time with your community as possible. I love finding ways to do this, using tools like Zapier to take care of many of my repetitive, yet essential daily tasks.
Another great productivity hack is effective communication. I recently wrote about the difficulties of communication as a distributed team, and how we overcome this using integrations with third party tools.
As a person who is well-versed with online marketing/ inbound, I'm sure you rely on a few marketing tools to automate your efforts. What are the top 3–5 tools you use?
Without a doubt, my favorite automation tool is Zapier. There are so many cool things you can do to free up your time, the limit really is your own imagination.
It would be remiss of me not to also mention Buffer. Although this isn't a full automation tool in its own right — though I believe they are working on a library feature that might change that a little — it acts as a great hub for social media automation. I think all of my social media automation goes through Buffer at some point.
Of course, I couldn't get away with talking about automation without mentioning Deveo's APIs. After all, I'm a marketer, it's what I do! In all seriousness, though, our RESTful APIs integrate with hundreds of third-party applications, covering things like project management and bug tracking, team communication, continuous integration and deployment, and especially notifications & logging. Deveo APIs play a huge part in how we communicate as a team.
Your company has a growing community of users. How do you use this treasure trove of customer insight to power your marketing efforts?
To be honest, right now we are still figuring that out on the marketing side. We have had an unprecedented response over the past few weeks, after launching our forever free accounts, and we are looking at ways we can serve our new found community more effectively, and provide real value to them.
What's crucial to us as a team isn't just to use customer insights to power sales & marketing, but to help us provide more value for our community. On the product development side of things, that means we pay a lot of attention to how users are using Deveo, and more importantly, how they want to use Deveo.
What is your strategy for getting people to your site and then converting them to a customer?
At the core of our strategy is the desire to be a valuable resource to our users, both with our product and with the information we share. With that in mind, inbound content plays a huge role in driving traffic and is a huge part of our strategy so far. We also use a lot of PPC campaigns, and social media to drive traffic to landing pages, which we are continuously optimizing.
Recently, the biggest change to our strategy was the introduction of a free level account, which has had a huge impact on our traffic and conversion rates.
Is there any advice you'd like to give to budding startup marketers to help them work smart and stay productive?
Know your strengths and limitations, set realistic daily goals, and enjoy what you do.
A big thanks to Matt for taking the time out to answer these questions! If you haven't already, we highly recommend that you check out Deveo.
The 'How Marketers Stay Productive' series asks marketers their tips & strategies for staying productive. Every week we'll feature a new guest and the tricks that keep them working smart. Know someone you'd love to see featured? Email Us.