This week we feature, Michael Brecht CEO of Doodle. Doodle is an online event scheduling tool for planning and allocating time for events such as meetings, dinners, and reunions.
In this interview, you can read more about his work at Doodle, favorite marketing tools, productivity tips as well as his advice for budding marketers.
Your location: ​ Zurich, Berlin or on a plane.
‍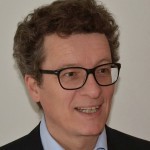 ‍
Your favorite gadget: A glass of Pinot Noir.
You start your day with:​ Exercising preferably with my Labradoodle
Your favorite time-saving trick: Use your most productive time with the most difficult task you have to tackle
Your top 3 blogs you read daily: I have various Twitter feeds where I pick up topics and blogs, hence these change.
"The best marketers are the ones that stay as close as possible to their clients/users."
Describe an average day at Doodle?
There is no average day at Doodle as we have offices in Zurich and Berlin, and I share my time between the two locations and while traveling into other countries where we pursue our global growth plans. Therefore my days include talks to our team members, talks to members of our parent company Tamedia and a lot of growth related talks outside Doodle.
As a startup marketer, what are some of your favorite productivity hacks?
Firstly I insist on leading a healthy lifestyle with enough time for exercise (usually early morning) and time to think. I usually start my work-day after a run or swim and use the first hour to work on something difficult because this is the time I am most productive. Emails follow after that, however I have strict time-windows for working on emails to stay in control of the inflow.
I do not work on weekends apart from a few possible calls on Sunday afternoon and my colleagues know that it is difficult to reach me at weekends for questions around work. I also use apps to help me stay productive, Wunderlist, Evernote and Doodle to name a few.
As a person who is well-versed with online marketing, I'm sure you rely on a few marketing tools to automate your efforts. What are the top 3–5 tools you use?
We use dozens of tools to manage marketing and what is even more important user feed back. The Doodle team works mostly on viral and 'home-grown' internal marketing means, our external global marketing budget is pretty small compared to other digital players. Therefore we use internal means to manage user feedback, A/B testing and believe it or not, I use MS Excel for most of the tracking myself.
What is your strategy for getting people to your site and then converting them to a customer?
With every Poll a Doodle user creates, we get a fair amount of new users to the site, in new markets for Doodle such as the South American markets or in Asia, the majority of participants in a Doodle Poll are new, therefore we have a great means to generate new users through our own product. We certainly can do better when it comes to converting these new users to start their own Polls or to sign-on our Premium Doodle solution, which offers an ads-free environment with plenty of additional features for the busy scheduler.
Is there any advice you'd like to give to budding startup marketers to help them work smart and stay productive?
In my experience, the best marketers are the ones that stay as close as possible to their clients/users. In the digital world, the times of useless marketing aiming to push a product or service without your clients feedback are long gone. The marketers that use data to improve their products and start communicating or marketing these products and services on the basis of their findings are the best ones. Ask yourself: what does my target group really want or need, this is what you should deliver.
My personal advice would be to make sure, that you as a marketer spend time with your clients as much as possible: this doesn't necessarily imply to be physically, but through A/B tests, feed back loops and while analysing customer data.
A big thanks to Michael for taking the time out to answer these questions! If you haven't already, we highly recommend that you check out Doodle.
The 'How Marketers Stay Productive' series asks marketers their tips & strategies for staying productive. Every week we'll feature a new guest and the tricks that keep them working smart. Know someone you'd love to see featured? Email Us.