This week we feature, Osvaldo Ostermann Resarch & Development Director at ExxpertApps. ExxpertApps is a Next Generation Enterprise Application that boasts of having all the business functions you need that helps users in every business facet and process.
In this interview, you can read more about his work at ExxpertApps, favorite marketing tools, productivity tips as well as his advice for budding marketers.
Your location: Madrid, Spain.
‍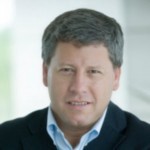 ‍
Your favorite gadget: iPhone.
You start your day with:​ My focus list, which I prepared the night before
Your favorite time-saving trick: Do things in such a way that you can reuse in future
Your top 3 blogs you read daily: TechCrunch, Mashable, Wired
"We ask ourselves how can we do what we do in a much better and different way in order to be competitive."
Describe an average day at CALVI SYSTEMS (owner of ExxpertApps).
We are a software and consultancy company which is focused on helping our customers to be successful in the Digital Economy. A typical day at our company has three areas of activities: 1) development of next generation enterprise software to make our customers more competitive 2) implementation and support of the customer base which is in 14 countries around the world 3) preparing and providing sales, marketing and innovation consultancy projects mostly in Europe. We have a very flat organization and therefore employees inside the company communicate all the time in all directions without restrictions.
As a startup marketer, what are some of your favorite productivity hacks?
In order to achieve more in less time and with less effort I work as follows:
1. Focus Focus Focus — There are three major personal objectives which guide my day
2. Do it right the first time — If you want to be effective, you need to do things right the first time. I learned this during my time at IBM
3. Use the knowledge — There is always an expert inside or outside the company or in the Internet who knows something I need to know. So, instead of figuring it our myself, I look for knowledge and use it
4. Innovate — Small companies must be fast and innovative to win in a crowded market. At Calvi Systems we ask ourselves how can we do what we do in a much better and different way in order to be competitive
As a person who is well-versed with online marketing, I'm sure you rely on a few marketing tools to automate your efforts. What are the top 3–5 tools you use?
We use what we sell (ExxpertApps) and complement this with other tools. So, our top tools are:
1. ExxpertApps Project — to manage all marketing projects inside the company
2. ExxpertApps Mailer & Landing Pages — to communicate with our customers in a transnational way
3. Linkedin, Twitter and Facebook — to publish information for potential customers
4. Out Blog about "Success in the Digital Economy"
Your company has a growing community of users. How do you use this treasure trove of customer insight to power your marketing efforts?
Working in a flat organization structure, the support and development teams communicate constantly. We have regular monthly meetings but besides that there is a constant exchange of information of those teams that work with customers and those that produce software or advice for customers. Our employees are rewarded on the achievement of company goals instead of personal goals. This creates a team spirit which is the basis for our work.
What is your strategy for getting people to your site and then converting them to a customer?
Our marketing communication focuses on the challenges of the Digital Economy and how our enterprise application ExxpertApps can help customers to be successful in this new reality. So, we drive readers to our web site making the aware of the general problem and showing them that our day-to-day activities with customers is to solve that problem.
Is there any advice you'd like to give to budding startup marketers to help them work smart and stay productive?
Startups should focus on solving one problem or providing an unexpected benefit for a situation. So, the most important task for marketers is to be recognized in the market and then to be seen as different. So, positioning plays an important role and all marketing efforts must focus on this.
A big thanks to Osvaldo for taking the time out to answer these questions! If you haven't already, we highly recommend that you check out ExxpertApps.
The 'How Marketers Stay Productive' series asks marketers their tips & strategies for staying productive. Every week we'll feature a new guest and the tricks that keep them working smart. Know someone you'd love to see featured? Email Us.