For our twelfth interview series, we feature Robby Macdonell, VP of Product Development at RescueTime . RescueTime is a service that helps people understand how they spend their time on the computer.
In this interview, you can read more about his work at RescueTime, favorite marketing tools, productivity tips as well as his advice for budding marketers.
Your location: Nashville, TN and Seattle, WA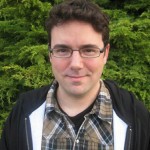 Your favorite gadget: Aeropress Coffee Maker
You start your day with: Aeropress Coffee Maker
Your favorite time-saving trick: Turning off every notification on my phone. Do that for a week and you'll wonder how you ever got anything done with all the beeping and buzzing going on.
Your favorite blogs: http://blog.idonethis.com — great, accessible posts about working smart and being happy.http://blog.beeminder.com/ — mad scientists of motivation.http://quantifiedself.com/ — self-tracking and personal analytics.
"We want people to have a meaningful relationship with their time, and we try to enable that without creating extra work for people."
Describe an average day at RescueTime?
I guess since I work for RescueTime, I should probably give you the extremely literal answer. My average workday (based on the 3000+ hours I was on the computer in 2013) is:
25% software development22% email, meetings, and other internal communications13% general business stuff (customer support, planning, etc…)10% social networking8% visual design6% blogs and newsthen a few other random things here and there.
Honestly though, it really varies depending on what we're working on. We're largely a remote team, so each person has a lot of freedom to structure their day in a way that works best for them. I tend to start my day at a coffee shop, where I spend an hour or so working through email and customer support. Then I head into the office and shift gears to work on things that need a long block of uninterrupted focus. I'm not a morning person, so I usually start a little bit later and work into the evening, but everyone over here is different. We all experiment and find the balance that feels the best.
What are some of your favorite productivity hacks that helps you save time and feel more productive?
I've been tinkering for years with ways to minimize the amount of email I deal with each day. Email is one of those things that you really can't do without, but it's way too easy to fall into really bad habits with. Fortunately, there are some easy ways to keep it from taking over your life. Two that have worked really well for me are optimizing my Gmail inbox so things don't linger in my inbox and tweaking my schedule so I'm not dealing with email when I'm supposed to be working on other tasks. I've also been experimenting with services like Sanebox and Unroll.me to reduce the clutter from my inbox. They both take a little getting used to, but seem to do a good job of weeding noise out of my email.
For the past few weeks, I've been trying out RescueTime's ability to block websites that I've marked as distracting for 30 minutes right at the start of my day. So far, it's doing a really good job of getting me out of the habit of saying "I'll get to work… right after I catch up on Facebook."
People use multiple gadgets today. I might be reading on my iPad and doing some work on my Macbook. How is RescueTime tackling this issue for multiple gadgets to give me an accurate view of where I am spending time every week?
RescueTime works on multiple devices, so I can have my tablet, my phone, and my computer all roll up into a single set of reports. If you think about how many times per day you unconsciously pull your phone out of your pocket to check one thing or another, it's pretty easy to see how important this is. I personally average about 2.8 hours per day on my phone, which is a bit more than I'd like it to be, so I'm working on cutting that time down.
RescueTime works on Windows, OS X, Linux, Android, and ChromeOS. The unfortunate omission there is iOS, which we're working on, but it has some pretty thorny technical barriers for doing the type of tracking we do on other platforms.
Do you have some guidelines on which features go into RescueTime?
We want people to have a meaningful relationship with their time, and we try to enable that without creating extra work for people. Spending your time the way you really want to doesn't always come easy, so we try really hard to help people see what parts of their lives are getting out of balance, and then give them some tools to try to nudge things in whatever direction they want to go.
How has RescueTime evolved in the last few years? How do you signup new users?
The most interesting evolution has been with our users. When we first started, the idea of RescueTime was really appealing to a very specific type of person (usually highly technical, self-optimizer types like software developers). The Quantified Self movement was just in its very early stages when we started. Over the past few years, people have really woken up to the idea that they can use data as a really powerful tool for making their lives better. It's been really awesome to watch that unfold. Now our user base is much more varied, and we've had to evolve as a service to suit their needs. We recently did a full redesign of the website and reports to make it easier for people to understand how they are spending their days.
RescueTime has a growing community of users. How do you use this treasure trove of customer insight to power your marketing efforts?
I try to look for any opportunity to empathize with our users. In the beginning it was easy, because most of the users were just like us, so I could sort of just design for myself. As more and more people got into the idea, I needed to work a little harder to figure out how we can fit into their daily routines in the most valuable way. Luckily, there are so many great channels for this. We learn a lot from social media, our support channels, and blog posts by enthusiastic users. But the real gold comes when we can just sit down and talk with folks. I try to get out to Quantified Self meetups as often as I can. Those are great for face to face time with super smart people that are really into self-tracking. We also regularly bring in people for usability testing. I think a lot of people think usability testing is just about site optimization, but it's an amazing opportunity to hear people talk about themselves and how they relate to your service or product.
Is there any advice you'd like to give to budding marketers/ entrepreneurs to help them work smart and stay productive?
Cultivate two skills: empathy and experimentation. Like I said above, being able to put yourself in the shoes of the people you're building for is super important. Look for every chance to cultivate that skill. Also don't be shy about experimenting with everything you can to find a balance that works for you. Always be on the lookout for the small tweaks that might make a big difference. That might be a change to your workflow, a pivot on your products, or simply whether or not you work sitting down or standing up.
A big thanks to Robby for taking the time out to answer these questions! If you haven't already, I highly recommend that you check out RescueTime.
The 'How Marketers Stay Productive' series asks marketers their tips & strategies for staying productive. Every month we'll feature a new guest and the tricks that keep them working smart. Know someone you'd love to see featured? Email Us.