This week we feature, Roz Bahrami Digital Media Manager at Skyprep — a learning management system (LMS) geared towards an excellent user experience.
In this interview, you can read more about her work at Skyprep, favorite marketing tools, productivity tips as well as her advice for budding marketers.
Your location: Toronto, Ontario.
‍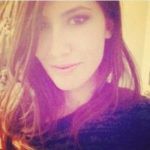 ‍
Your favorite gadget: My iPhone.
You start your day with: A protein shake.
Your favorite time-saving trick: BoostHQ app.
Your top blogs you read daily: Engadget, BuzzFeed, eLearning industry.
"We use customer feedback to let us know what's working and whats not working."
Describe an average day at Skyprep?
Everyday at SkyPrep is a little different. Every day we try to have a morning meeting so that everyone on the team is up to date on what everyone is working on. My day usually consists of blogging, social media, ads and outreach.
As a startup marketer, what are some of your favorite productivity hacks?
I've actually been using our own app, BoostHQ, to share articles, links, videos to people on my team so that they can give me feedback and stay up to date on what it is I've been working on. It keeps me productive because all the collaboration we do is then online and can quickly be accessed and stored. Anything that I can quickly do on my mobile or on the go makes me much more productive.
As a person who is well-versed with online marketing/ inbound, I'm sure you rely on a few marketing tools to automate your efforts. What are the top 3–5 tools you use?
As mentioned before I use BoostHQ, I also use Trello so I can stay on top of tasks that need to be done. I also use Adwords Editor and SEMrush. Our whole company also uses Slack.
Your company has a growing community of users. How do you use this treasure trove of customer insight to power your marketing efforts?
We use customer feedback to let us know what's working and whats not working. We get a lot of commentary on what features customers wish we had, and some feedback on features they don't need. Throughout the years we use that feedback to constantly evolve and change and better fulfill our customers wants and needs at the most competitive price.
What is your strategy for getting people to your site and then converting them to a customer?
We use a lot of different avenues to acquire customers. In the beginning we used Google Ads and directory listings to get our name out there. Now we use guest blogs and SEO techniques to get a better ranking so people searching for an LMS can find us. We get a lot of customers now through organic means, such as word of mouth, through our other customers etc. We visit conferences relating to online training and learning also. We are constantly looking for new ways to acquire customers so our initiatives are always changing.
Is there any advice you'd like to give to budding startup marketers to help them work smart and stay productive?
My advice would be to not listen to your gut and instead focus on what is actually working for you. There are a lot of blogs and articles out there on what you should do and sometimes you don't have the time or money as a startup. My best advice would be to try a few techniques that you think will work, give it a month and if you see no results, either tweak your technique or do something completely different, don't keep wasting your time on a method your gut is telling you will work, when it hasn't been so far. Use your resources and move on. Also, if you think something is working for you, it won't work in the long run if you're not constantly on­top of it and improving it.
A big thanks to Roz for taking the time out to answer these questions! If you haven't already, we highly recommend that you check out Skyprep.
The 'How Marketers Stay Productive' series asks marketers their tips & strategies for staying productive. Every week we'll feature a new guest and the tricks that keep them working smart. Know someone you'd love to see featured? Email Us.