This week we feature, Scott Rogerson CEO at Upcontent. Upcontent is a content marketing managed services company that exists to power conversations between clients and their target audiences.
In this interview, you can read more about his work at Upcontent, favorite marketing tools, productivity tips as well as his advice for budding marketers.
Your location: Pittsburgh, PA.
‍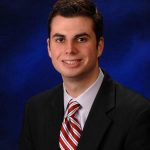 ‍
Your favorite gadget: iPhone — I couldn't live without it.
You start your day with: My two daughters (3 years and 5 months) followed immediately by coffee
Your favorite time-saving trick: Meetings can quickly devour a calendar. Keep meetings to 30 minutes and maintain a task list in your calendar application to minimize "switching costs" when moving from task to task.
Your top blogs you read daily: I have a hard time keeping up with the blogs that I find most enjoyable. As you would expect, the market is constantly moving, and I am less concerned with the specific outlet as I am the content I am spending time reading.
For this reason, I have a few UpContent topics I review daily. Yes, I share some of it, but I mostly read and integrate as part of my daily thought process.
1. Broad Digital Marketing with a heavier slant on content discovery and curation
2. Content Marketing with a heavier slant on MarTech and Venture Capital activity
3. Pittsburgh Marketing and Start-ups
"We make it a priority to create great content ourselves and share it with our audience."
Describe an average day at Upcontent?
As I am sure you often get, there is rarely an "average day." However, there are some daily activities that we often move through in order to help us reach our long term objectives.
1. Customer service/delight — We make it our highest priority to build relationships with our customers, our potential customers, other marketing technology companies, those who are just interested in why content discovery is critical, or anyone who needs a friend. It is the feedback from our customers that has helped us evolve UpContent to where it is today — a distant cousin from what we first called our MVP.
2. Make the tech better — We have a fairly well-defined roadmap for the rest of 2016 that allows for at least one major release (defined as something that our customers would care about) occurring each month. We also actively work to address feature requests/enhancements from our customers and balance the integration of UpContent within leading marketing technologies and other applications where the most relevant and engaging niche content can play a key, value-creating, role.
3. Develop partnerships — As eluded to above, our vision of UpContent does not place us at the center of our customer's universe. We recognize that having great, third-party, content to form the foundation of your own articles or to layer your perspective on for sharing via social media (or in-person dialog) is critical. Finding it is often a painful, soul-sucking, endeavour that leaves you exhausted and wishing to finish the task as quickly as possible. It is our goal for this soul-sucking mission to be completed for you with the content that matters most presented to you within the tools you use to develop and share great content and engage and analyze the results. For this reason, we are actively developing relationships with the leading technologies marketers rely upon most. Hootsuite is the first iteration of this strategy with more to come shortly!
4. Build awareness — Likely the most frustrating aspect of our day is our work to build awareness of our own existence. Many marketers utilize a manual and labor intensive process at the moment to find great content and either haven't, or are weary of any process change, to stimulate them to look for other solutions. We have a small advertising budget and therefore rely heavily on the merits of UpContent and the excitement of our customer base for the growth of the technology until we can increase this budget.
As a startup marketer, what are some of your favorite productivity hacks?
The approach that I have found to unlock the greatest amount of additional productivity is TRUST in your team. Attempting to manage every aspect of each day and give green lights to everything that goes out can quickly lead to a feeling that you are "spinning your wheels." Spending time building a great team and ensuring alignment exists in how you envision success in both the short and long term are critical to allow you to carry your own water as a team member rather than just providing oversight.
On a less esoteric note, I have also developed a strong amount of discipline over my calendar and task list. Blocking Tuesday and Thursday for customer/prospect follow-up and external activities (as much as possible), Monday and Friday for internal meetings, and Wednesday for longer-term initiatives. Life rarely allows for things to be as pure as you plan for, but this level of regiment helps to keep the train on the rails.
As a person who is well-versed with online marketing/ inbound, I'm sure you rely on a few marketing tools to automate your efforts. What are the top 3–5 tools you use?
As you suggest, we are strong advocates of inbound and authenticity in our relationships. Given our limited budget, we aren't able to invest in a deep marketing automation tool, but have been pleased with what ConvertKit offers in terms of email, especially for the investment. We are also heavy users of Hootsuite to maintain a pulse on the conversations we wish to engage with, Buffer to help us ensure we remain consistent in our content deliver, and, of course, UpContent, to bring us the content that fills that critical sweet spot in what both we, and our potential customers, are interested in reading and discussing.
Your company has a growing community of users. How do you use this treasure trove of customer insight to power your marketing efforts?
There is nothing more valuable than our user community. I have consistently been amazed by the insight and "ah-ha" moments they provide as it relates to new features/improvement within UpContent as well as their ability to distill our value proposition into such a succinct manner that we often become embarrassed thinking of the time we spent crafting something that is far more obtuse.
At the core of this value are customer stories. Hearing a colleague facing the same challenge as you discuss how they effectively used UpContent to make their lives easier, and more productive, is the best piece of marketing collateral one can have. Having these from a variety of different individuals looking to solve the same problem (finding great content) for a variety of different uses not only helps us to better understand our market, but also speak more directly to those for whom we created UpContent.
What is your strategy for getting people to your site and then converting them to a customer?
This is constantly "under construction." To-date, we have been fortunate to be included in some great earned media (articles, podcasts, etc.) in an objective and uncompensated manner by influencers within the digital marketing industry. We have also employed a strategy of integration rather than competition with some great organizations like Buffer and Hootsuite — interactions with whom has brought some of the spotlight on us. Finally, we also make it a priority to create great content ourselves and share it with our audience, with the hope of being seen as a colleague and partner rather than a stoic organization only interested in the conversion — though we do enjoy those conversions.
Once a customer, we provide them with a 30 day free trial of our paid plan and work to assist them in maximizing the benefit from UpContent with free, unlimited, consultation and assistance. It is our hope that throughout this trial period, the use case speaks for itself and our simplified pricing model ($10/month for unlimited use) is enticing enough to solicit a conversion.
Is there any advice you'd like to give to budding startup marketers to help them work smart and stay productive?
Your target market, your value proposition, and the product or service itself will quickly evolve — at times to a state unrecognizable to what it was in the first days. This is out of your control. What is in your control is ensuring that these variations form the arcs of an array rather than a random walk. While your current vision of your product, your customer, and your company will vary widely from the shape it ultimately takes, the priorities you set, and decisions you make, should form the foundation for many future options to be possible without having to tear it all down and start from scratch. Yes, you always need to have a clear objective in mind, but also know that, should your objective deviate, for whatever case, the work you have done will not be in vain, but can be repurposed to seize that which lies before you.
A big thanks to Scott for taking the time out to answer these questions! If you haven't already, we highly recommend that you check out Upcontent.
The 'How Marketers Stay Productive' series asks marketers their tips & strategies for staying productive. Every week we'll feature a new guest and the tricks that keep them working smart. Know someone you'd love to see featured? Email Us.