This week we feature, Sean Si, CEO and Founder of SEO Hacker and Qeryz. A start-up, data analysis and urgency junkie who spends his time inspiring young entrepreneurs through talks and seminars. Qeryz is an on-site survey tool for webmasters.
In this interview, you can read more about his work at Queryz, favorite marketing tools, productivity tips as well as his advice for budding marketers.
Your location: Metro Manila, Philippines.
‍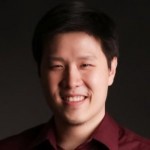 ‍
Your favorite gadget: My Jaybird Bluebuds X (Don't judge me, I'm a simple guy. Haha!).
You start your day with:​ Thanking God then checking my email, Slack messages and Facebook.
Your favorite time-saving trick: Putting my phone in silent mode and making sure Facebook stays closed on working hours.
Your top 3 blogs you read daily: This is tricky coz I read curated stuff. So I'll just let you in on the curators: Hiten Shah's SaaS Weekly, Moz top 10, Flipboard (technology) (Bonus: I also read SEO Hacker's very own Growth Hacks top 10)
"Technology is everywhere and it's the best that it's ever been since the beginning of time."​
Describe an average day at Queryz?
My team works together while I'm managing and leading the team remotely. Our product team is highly disciplined so even if we only have 6 people working on Qeryz, we've made massive progress in terms of features, bug squishing and user onboarding.
The back and forth between me and the Qeryz team happens mostly over the phone, Pivotal Tracker and Slack. Pivotal Tracker is the shiznit. I can't imagine building Qeryz without it.
As a Marketer, what is your favorite productivity hack?
Hmm that's tricky. I'm not really using a lot of productivity tools although I keep myself accountable to my team via Hubstaff — which tracks my time (yeah even though I'm CEO) and takes screenshots of whatever it is I'm doing for the day. This is sent to the entire management team so I'm always on my toes at work.
As a person who is well-versed with online marketing, I'm sure you rely on a few marketing tools to automate your efforts. What are the top 3–5 tools you use?
Socialoomph — for recurring Tweets. Cognitive SEO — for historical tracking of backlinks and backlink checking. Inspectlet — for capturing user activity data with right on their screen. This has been a phenomenal help with Qeryz and some of our clients who we're doing CRO for.
Your company has a growing community of users. How do you use this treasure trove of customer insight to power your marketing efforts?
One on one. I email them, talk to them in using personal messaging, or mention them in the platforms we're in. The irony is, the more automated and digitalized the world is becoming, the more we crave honest, personal social interaction. It does wonders — they get to like you a lot.
Naturally that translates to a lot of awesome things from them to you — such as linking, retweets, mentions, shares — your brand recall just shoots through the roof whenever they need anything related to your field.
What is your strategy for getting people to your site and then converting them to a customer?
Qeryz has a natural engine of growth in the sense that our users have a 'Powered by Qeryz' link popping up whenever they use our software (you could read a more thorough post about this on Medium). So that's our main driver of perpetual traffic. Converting them to a free customer is at 5% right now. I think that's not so bad. Converting them to a paying user looms at 5–10% which is again, not so bad. The thing is, our traffic is not that huge since we're just 1 year and 6 months in the market.
We're not overly aggressive in our marketing efforts right now because we're still making Qeryz all the more awesome and we're still pumping up our server capacity to make sure our software is blazing fast. Perhaps next year you'll see more of us around :)
Is there any advice you'd like to give to budding marketers to help them work smart and stay productive?
Technology is everywhere and it's the best that it's ever been since the beginning of time. Take advantage of it. The main difference between humans among other living creatures is that we are able to make a lot more work with a lot less time through the advent of new tech.
That's how I did it. And that's how I believe you should do it too.
A big thanks to Sean for taking the time out to answer these questions! If you haven't already, we highly recommend that you check out Qeryz.
The 'How Marketers Stay Productive' series asks marketers their tips & strategies for staying productive. Every week we'll feature a new guest and the tricks that keep them working smart. Know someone you'd love to see featured? Email Us.