This week we feature, Søren Pommer CEO of Gluu — an all-in-one process work platform. Make processes, roles and work instructions easy to create, communicate and change.
In this interview, you can read more about his work at Gluu, favorite marketing tools, productivity tips as well as his advice for budding marketers.
Your location: Copenhagen, Denmark.
‍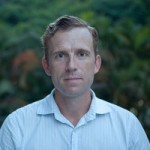 ‍
Your favorite gadget: My Nexus phone.
You start your day with:​ Running.
Your favorite time-saving trick: Sleep 7–8 hours each night, then you'll work faster during the day.
Your top 3 blogs you read daily: Pipedrive's and Lincoln Murphy's.
"Think about your work process from the start. You can't learn and improve from ad-hoc work."
Describe an average day at Gluu?
Each day is different. We have our customer support cases, customer success follow-ups, blog writing and SCRUM meetings. However, we try hard to minimize operations and free up as much time as possible to developing our business and make it scalable. For this we use lean startup principles to test and validate hypothesis and our own platform to improve our processes on an ongoing basis. We have about 35 active processes and each process reflects our current best practice. The person executing it each time has a chance of leaving improvements behind for the next person. For instance, when doing a blog post we may change the way we reverse the order of doing things, or do an extra quality check. It also makes mundane tasks more interesting for our colleagues.
As a Marketer, what is your favorite productivity hack?
View each routine task as a process and try to codify what you do by creating a process and breaking it down into activities each with their own guides on what to do. This will make it much easier to delegate and even to automate eventually. It also makes a virtual team more effective and bring new people up to speed more quickly — while retaining knowledge from those that occassionally leave (we use a lot of interns).
As a person who is well-versed with online marketing, I'm sure you rely on a few marketing tools to automate your efforts. What are the top 3–5 tools you use?
Zapier for integrations. Customer.io for people that have signed up. MailChimp for people that have not signed up to our platform yet.
Your company has a growing community of users. How do you use this treasure trove of customer insight to power your marketing efforts?
We look at the behaviors of specific users, then we set up segments and rules to create behavior based emails via customer.io. So, if a person e.g. creates a work instruction in the Gluu platform for the first time, then he or she will get a friendly email with resources and tips to help. This way we're trying to address the user's personal agenda and increase the relevance of our communications.
What is your strategy for getting people to your site and then converting them to a customer?
We're bootstrapping and are mostly relying on blog posts, LinkedIn discussions, customer referrals and some PR.
Is there any advice you'd like to give to budding marketers to help them work smart and stay productive?
Think about your work process from the start. You can't learn and improve from ad-hoc work. A process for e.g. "Publishing blog posts" will make it easier to get your colleagues on board and improve. If your work is a "black box" then you're not adding lasting value.
A big thanks to Søren for taking the time out to answer these questions! If you haven't already, we highly recommend that you check out Gluu.
The 'How Marketers Stay Productive' series asks marketers their tips & strategies for staying productive. Every week we'll feature a new guest and the tricks that keep them working smart. Know someone you'd love to see featured? Email Us.