This week we feature, Steve Rayson, Director and at BuzzSumo. BuzzSumo is a search tool that tracks content on all social networking sites and ranks them based on the number of shares on Facebook, Twitter, LinkedIn, Google+, and Pinterest. It monitors content by topic or user and uses an advanced search engine to deliver accurate results.
In this interview, you can read more about his work at BuzzSumo, favorite marketing tools, productivity tips as well as his advice for budding marketers.
Your location: I consider myself a global cosmopolitan. Nowhere has a monopoly on good ideas, it is in diverse communities and cities that new ideas emerge and take hold. I like to meet people from all parts of the world.
‍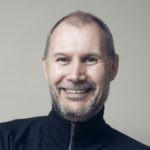 ‍
Thus I have a house in London but I spend two months a year down in Australia and New Zealand and I like to spend time in Asia and the US. So far this year I have been in Hong Kong, San Diego, Sydney, San Francisco, Auckland, Chicago and New York to meet and talk to different people. I like travelling!
Your favorite gadget: I never travel without my smartphone so I guess it that is my favorite.
You start your day with: A cup of tea and if my routine is working also some stretching.
Your favorite time-saving trick: Say no, plan your day and be disciplined. I am still learning how to do this well.
Your top blogs you read daily: I don't read the same blogs every day, as I do fear the echo chamber. I do check these briefings on Anders Pink which pull articles from across the web so that I get diverse ideas. I love data and trends so I do follow sites such as Pew Research. I have also set up lots of trends briefings on Anders Pink which I check each day such as technology trends, economic trends and population trends.
"Focus on your product."
Describe an average day at BuzzSumo?
Our current focus at BuzzSumo is improving what we do. So I mainly spend my time talking to the developers and support team about how we can improve things. This can take a number of forms including reviewing and testing new features. I also spend some of my time analysing most shared content data and trying to develop insights that will be useful to our users.
As a startup marketer, what are some of your favorite productivity hacks?
I think you have to develop good habits that allow you to use time productively. It is too easy to get distracted. One thing I like to do every morning is review developments and trending articles in my industry.
However, it is really hard to develop new habits. It is said it takes 60 days to form a habit. That is hard. In my experience the best way is to anchor your new habit with an existing habit. I have now developed a good morning habit, which involves coffee, reviewing developments and planning my day.
A key issue for all of us is how we stay updated. Things change all the time. We all wake up dumber than we went to bed because we haven't yet read the new articles or research reports, or we don't yet know about the new products launched last night. You need to start your day with a daily briefing, just like the President of the US, even if you don't have a West Wing full of staff.
Following Facebook feeds and Twitter feeds and favorite news sites is all good but not specific enough in my experience and there is also the danger you are in an echo chamber, in that you only see what your community or friends are sharing. You need to bring in some serendipity and articles from across different sites and authors.
So, being the type of person I am, I have built an app to provide me with the daily briefing I want called Anders Pink. It allows you to curate the latest articles based on a mix of keywords, Twitter influencers, domains and RSS feeds. These all come together into a single briefing that is updated every few hours.
As a person who is well-versed with online marketing/ inbound, I'm sure you rely on a few marketing tools to automate your efforts. What are the top 3–5 tools you use?
We use a tool stack that includes Intercom, Slack, Anders Pink and BuzzSumo.
I do use a lot of tools each day, my morning routine involves checking quite a few of them. I check Baremetrics and Profitwell every morning to look at our latest subscriber numbers and revenue. I also check my BuzzSumo alerts for all the latest mentions of our brand in blog posts and news articles.
I also like Agorapulse for managing social media.
Your company has a growing community of users. How do you use this treasure trove of customer insight to power your marketing efforts?
The main benefits we gain from our users are insights into how to make our product better. So many of the features such as trending content or outreach lists were suggestions from users. Trending content is now one of our most popular features, you can see what is trending right now on the internet for any topic. This idea came from one of our users.
What is your strategy for getting people to your site and then converting them to a customer?
We have a freemium product which works well for us, it is really our marketing engine. We then provide a full access 14 day trial, so you can try before you buy.
The best way we convert people is to get them on a webinar to show them how to leverage the tools.
If you can't afford GoToMeeting which we use for our larger webinars, do consider using Skype for webinars, the screen sharing is becoming really powerful.
Is there any advice you'd like to give to budding startup marketers to help them work smart and stay productive?
Focus on your product, does it provide value to your users. Be very clear about the problem you are solving. Don't be distracted by shiny new things, focus on how you can solve that problem better.
A big thanks to Steve for taking the time out to answer these questions! If you haven't already, we highly recommend that you check out BuzzSumo.
The 'How Marketers Stay Productive' series asks marketers their tips & strategies for staying productive. Every week we'll feature a new guest and the tricks that keep them working smart. Know someone you'd love to see featured? Email Us.