For the fourth installment of our 'How Marketers Stay Productive' series, I spoke with Ezra Fishman, the Director of Marketing at Wistia — A startup that provides Video Hosting for businesses. At Wistia, Ezra is responsible for all their marketing activities and is the man behind some of their brilliant content marketing initiatives.
In this interview, you can read more about Ezra's work at Wistia, his favourite marketing tools and productivity tips as well his advice for budding marketers.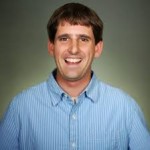 Location: Somerville, MA
Current gig: Director of Marketing at Wistia
Your favorite gadget: Wireless Mouse
You start your day with: A quick bike ride
Your favorite time-saving trick: Keeping my inbox clean with followup.cc
Describe an average day as the Director of Marketing at Wistia.
There really is no typical day here at Wistia, particularly in the world of marketing. We spend a lot of time on content — we typically make a video a week for our blog and/or our Learning Center. This content is what drives our marketing efforts so it tends to dominate my day-to-day efforts.
As a marketer, what are some of your favorite productivity hacks?
Email can be a total time-sink and distraction. I turn off email for several hours a day and focus on getting "real" work done. Then I come back to the inbox and spend 30 mins responding to messages. There is generally very little that's so urgent it can't wait for a couple hours.
I also try to keep my to-do list as short as possible. If I can't fit my major items onto a single sticky note than I probably need to spend some time prioritizing. It's easy to fall into the habit of just adding on to a list as things come up. But if I need a separate system to organize my to-do list I'm now spending more time organizing rather than doing.
As a video and inbound marketing expert, I'm sure you rely on a few marketing tools to automate your efforts. What are the top 5 tools you use?
Yeah, we use a bunch of different tools to both organize and automate our marketing efforts. We are heavy Google Docs users for collaborations of all sorts. We use Litmus for email testing and Moz to help manage all of our SEO efforts. We use Crazy Egg to get some detailed website analytics. And of course we use our own product, Wistia, to manage all of our video marketing efforts.
Wistia has a large and thriving community of users. How do you use this treasure trove of customer insight to power your marketing efforts?
We rely heavily on our community to guide our content creation. We recently sent a survey to our entire community (http://wistia.com/blog/content-and-events-survey-2013/) asking what topics they are most interested in learning from us. We also look for this feedback on a more regular basis through interactions on twitter, facebook and through support.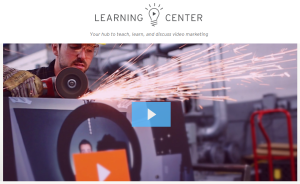 ‍
Is there any advice you'd like to give to budding marketers to help them work smart and stay productive?
My advice is to focus on the long-term goal of building an audience. An engaged audience is the most valuable asset a content marketer can hope for. The challenge is that you can't attract an audience over night. It takes time and it takes consistent, useful and relevant content. There aren't a lot of shortcuts but the long term payoff is massive.
A big thanks to Ezra for taking the time out to answer these questions. We wish him and the rest of the Wistia team all the best with everything they do.
Tune in next month for another edition of 'How Marketers Stay Productive'!
The 'How Marketers Stay Productive' series asks marketers their tips & strategies for staying productive. Every month we'll feature a new guest and the tricks that keep them working smart. Know someone you'd love to see featured? Email Me.