This week we feature, William Harris, a Growth Marketer and the Owner at Elumynt. Elumynt is Growth & Marketing Agency in Minnesota with a specialty of helping businesses grow from 1 million to 10 million as fast as possible.
In this interview, you can read more about his work at Elumynt, favorite marketing tools, productivity tips as well as his advice for budding marketers.
Your location: Minnesota.
‍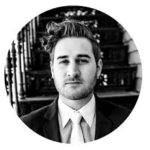 ‍
Your favorite gadget: Any power tools I'm using to fix up our 146 year old farm house.
You start your day with: Kids jumping in my bed.
Your favorite time-saving trick: Delegating (hiring good people).
Your top blogs you read daily: Shopify , Ecommerce Illustrated , 2X Ecommerce
"Figure out what you're good at."
Describe an average day at Elumynt?
During the school year, most days look like this:
I wake up and check my emails from bed. It's a terrible habit that I hope to break soon — but I have to be honest ? Then I help my first grader get everything ready for school and give lots of hugs to my 3 daughters and wonderful wife. I typically have an egg, spinach and feta cheese omelette with a glass of milk for breakfast (maybe that's too much information — or maybe you really care).
I then drive my daughter to school and we pick a different classical song to listen to and learn each week. We say our prayers when we get to the parking lot and then she heads into school.
After that, I almost always find myself at one of the great local coffee shops. This is where I do my best work. I find that I get easily distracted in the typical, "quiet office environment", desperately looking for some ambient sounds, good coffee smells, bustling people, etc. I do have a couple of offices I work from at times — but 90% of my work is done at the coffee shop.
Since I've already caught up on emails, I use this time to go through Asana. I track EVERYTHING in Asana so that I always know what's next on my list to accomplish.
I try to limit actual "meetings" as much as possible, but clients like them, so I schedule a few of them throughout the week when it's convenient for my clients. Since they're all over the world (Australia, New York, San Diego), I find it easiest to just work around their schedules as much as possible.
The rest of the time I use for heads down, deep-focus work. Usually around lunchtime I need a mental break, so I hop onto Slack and engage in a number of really great marketing Slack groups I'm in. There's so much to learn from all these incredible marketers, and I like to share the knowledge that I've gained as well. It's very symbiotic.
I try to wrap up "work" by 5pm so I can come home and help out at home. I help my daughter do her homework, help my wife with dinner or run around with the kids — whatever is more helpful to her at the time.
Once the kids are in bed, I hop back on and catch up on any important emails, reorganize my Asana tasks to make sure everything is prioritized correctly and moving along, and spend some time on deep-work to wrap up the night. I still probably work "too much", but I think most entrepreneurs would agree that this is the unwritten rule of running your own business.
As a startup founder, what are some of your favorite productivity hacks?
My number one productivity hack is to use a good tool like Asana. It's amazing what it can do. I can set up recurring tasks, sub tasks, due dates and even due times, and so much more. It keeps everything moving forward.
My second one is to find a schedule that works for you and eliminate distractions. I talk about that a lot in this article on Fast Company.
As a person who is well-versed with online marketing, I'm sure you rely on a few marketing tools to automate your efforts. What are the top 3–5 tools you use?
My favorite tools are: Buffer, ContentMarketer.io, Narrow.io, BuzzSumo, and Moz.
Your company has a growing community of users. How do you use this treasure trove of customer insight to power your marketing efforts?
I try to engage with my audience as much as possible. Every email I send can be replied directly back to me. I use that to create community and learn from my audience. Knowing your audience is the number one growth hack.
What is your strategy for getting people to your site and then converting them to a customer?
My goal is to provide high value content that actually helps them make decisions and do their job — to make them look like a hero to their boss or their investors. I find that if I do that well — they reach out to me via email, twitter, linkedin, etc and I'm never short of qualified leads.
Is there any advice you'd like to give to budding startup marketers to help them work smart and stay productive?
Figure out what you're good at and what you're not good at. Double down at what you're good at and hire out the stuff you're not good at. You'll learn from others that are smarter than you and you'll get better results in less time.
A big thanks to William for taking the time out to answer these questions! If you haven't already, we highly recommend that you check out Elumynt.
Managing marketing projects shouldn't be chaotic — Try Brightpod for free and start focusing on what matters.